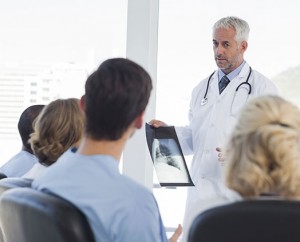 Today's healthcare environment presents challenges of a global magnitude that have transformed business models, policies, and, of course, the corresponding solutions. Sunshine act reporting, much stricter policies regarding site access, and ongoing cost containment have resulted in more collaboration with customers. This requires better medical staffing of medical science liaisons and clinical nurse educators. We are the contract-sales organization with the medical recruitment expertise to be your medical staffing representative, your own personal medical science liaison and clinical nurse educator recruitment agency.
Our Medical Science Liaisons (MSLs) will serve key influential customers through peer-to-peer relationship development. Our regional MSL recruiters can help you leverage your Medical Affairs assets by recruiting MSLs to engage your customers and deliver valuable information. Caswood's Medical Science Liaisons can plan your KOL strategy from pre-launch (initial 12-18 months) through post-launch and manage every stage of market development along the way.
Caswood Medical Science Liaison Services
Caswood's Medical Science Liaison Recruiters and Medical Staffing Representatives can help you address key issues to ensure your MSL team will have the right profile from the start and will continue to develop their skillset over time. We have developed customizable services to:
Measure successful engagement through meaningful criteria
Develop clear corporate communication of Medical Science Liaison strategy
Promote Medical Science Liaison development
Caswood Coordinated Medical/Marketing Meetings
The ongoing support, guidance, and development of your MSL team depend on excellent cross-functional communication and collaboration. Caswood has developed a structured meeting solution to address key issues:
Clarify strategic mapping of corporate goals
Explain tactical responsibilities tied to strategy
Review clinical data and publication planning
Ongoing developmental lectures by KOLs
Account review and corresponding workshops
Allow us to be your medical science liaison recruitment, management and staffing agency.